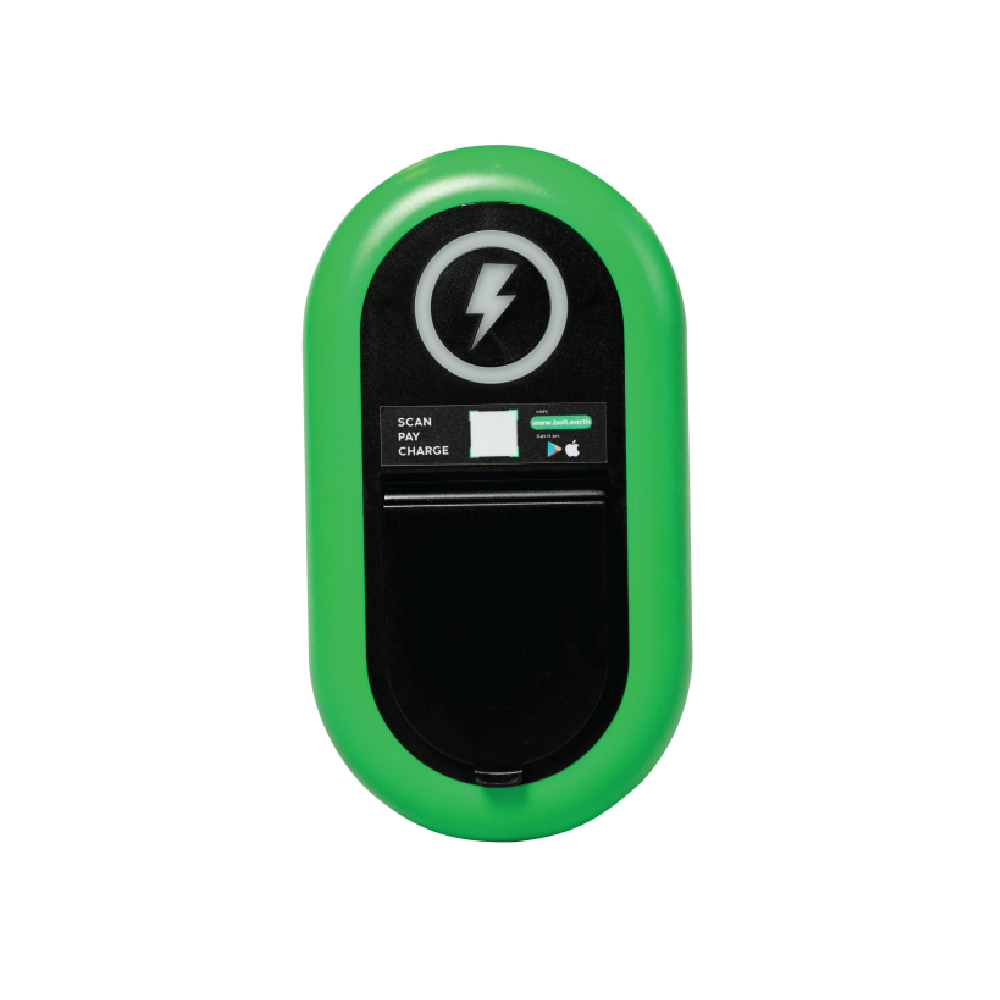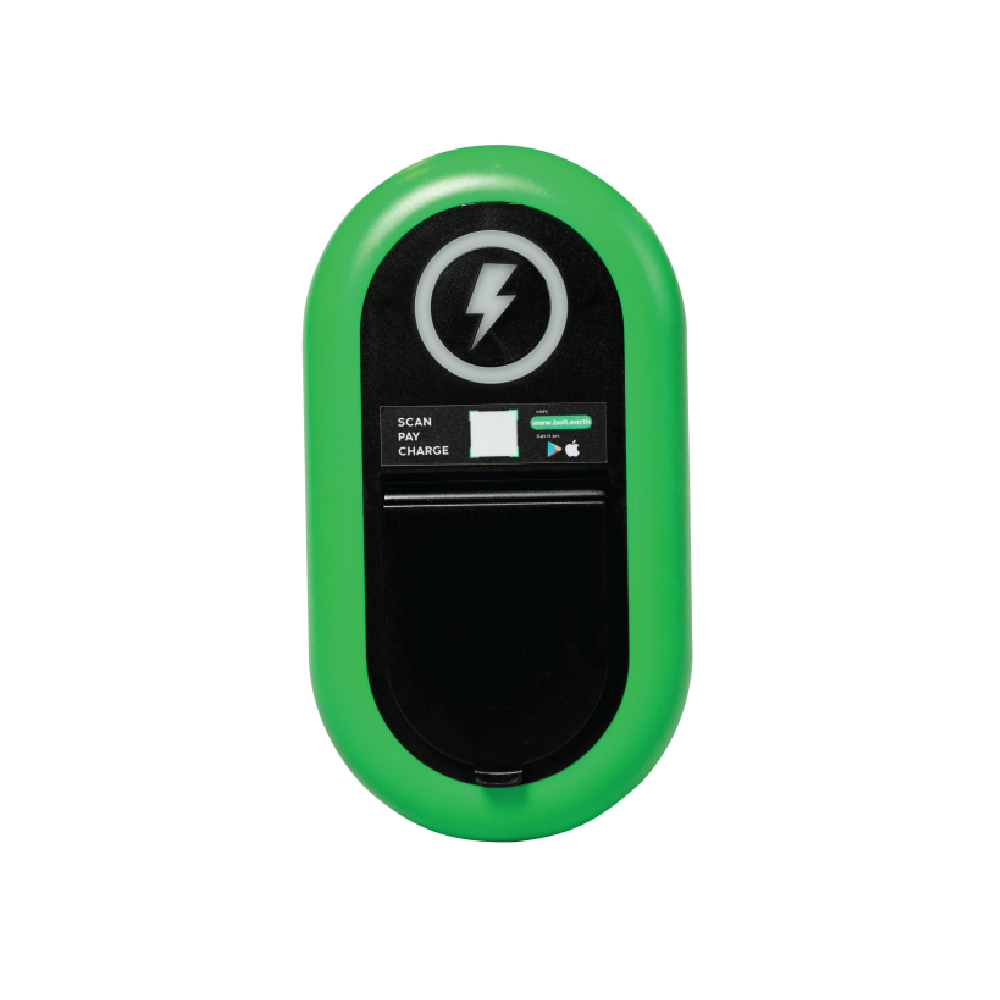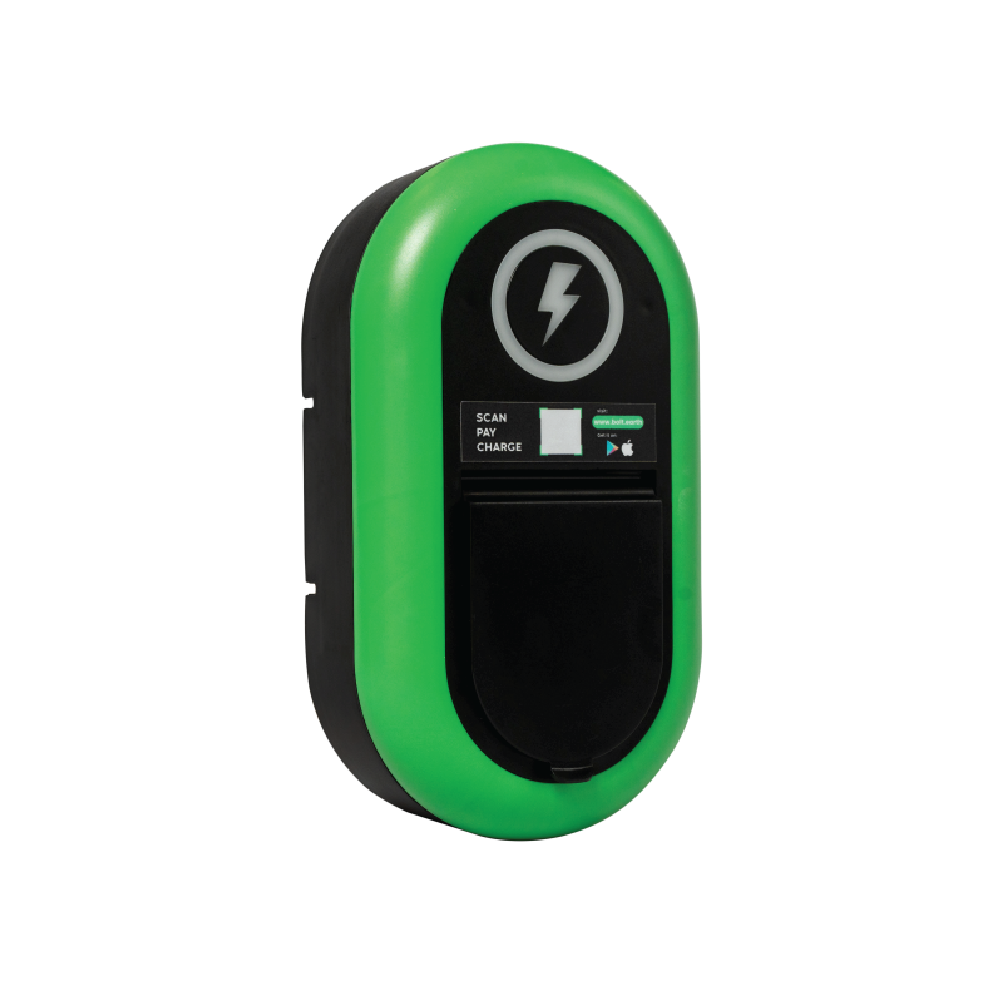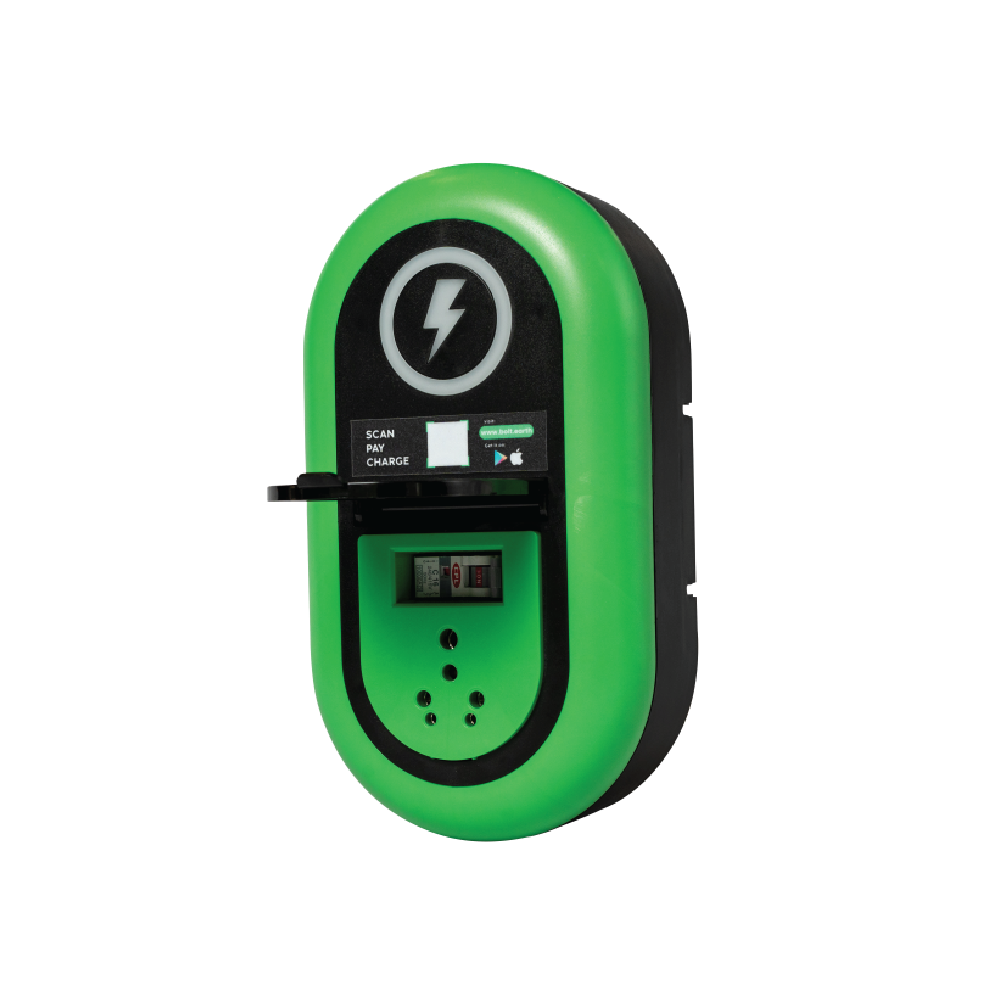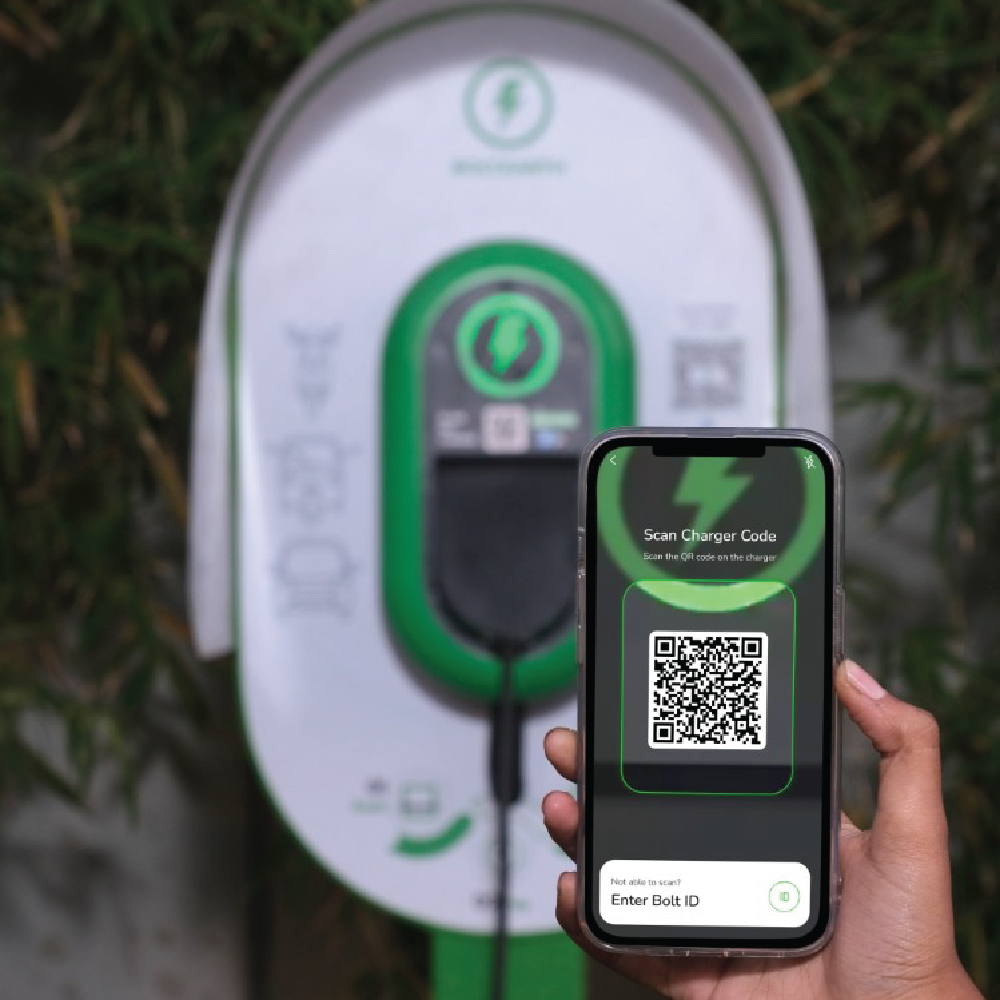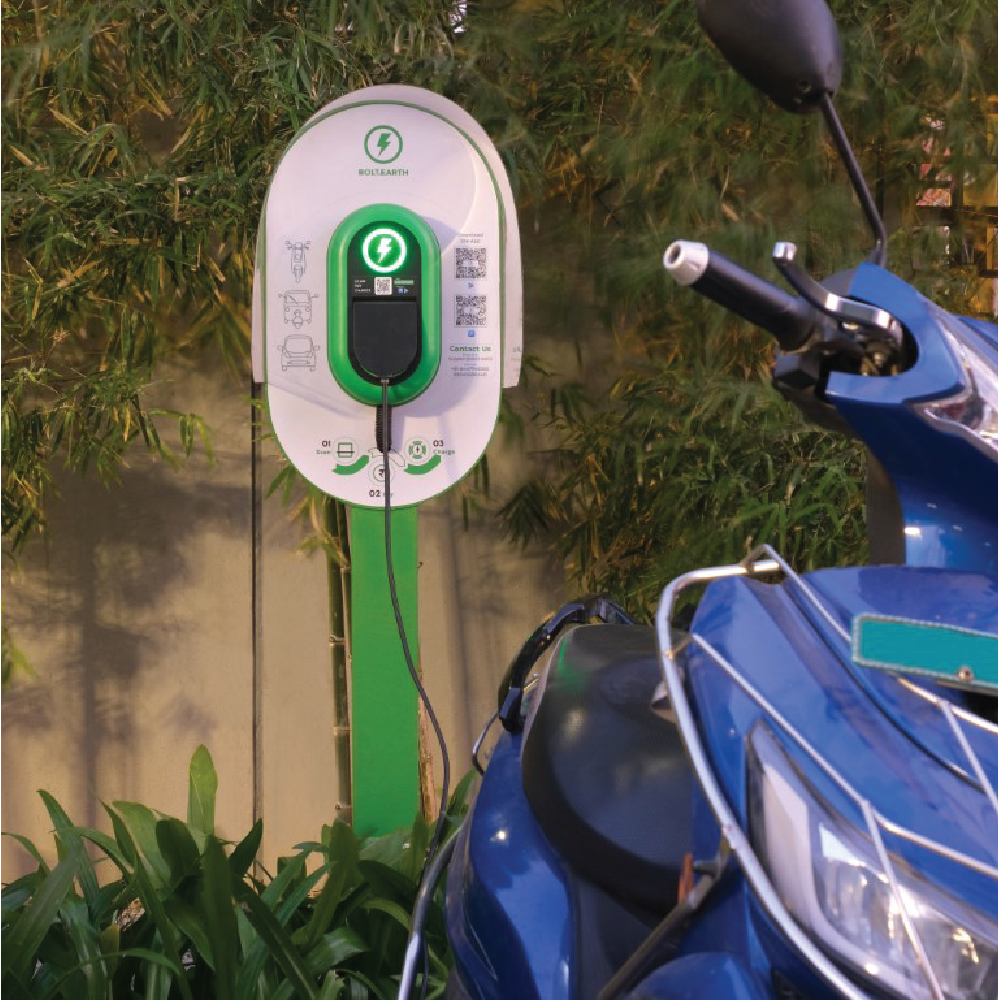 Dimensions
Fits on Wall & Stand Mount
Compatibility
---
Level 1 Charging Point
Bolt.Earth Pro
AC- 3.3KW (220 -240V) 16A - Universal Single Socket (CE Certified)
---
Product description
Bolt.Earth Pro is a fully integrated charging point build for a seamless public charging experience designed for 2, 3 and 4 wheelers. The Bolt.Earth Pro charging point is designed to be Simple, Smart and Safe.
Features
Power & Voltage Surge Protection
Smart Auto Power cut off for overcharging and Inactivity
Integrated MCB & Smart LED Indicators
Short Circuit and Overheating resilient
BLE 5.0/Wi-Fi/GPRS Compatibility
Seamless data management and user authentication with Mobile App. (Android & IOS)
Integrated Emergency off switch & IP 65 protection.