Our Story
Bolt.Earth was founded in 2017 by Mohit Yadav and Jyotiranjan Harichandan with the aim of making EVs more accessible to everyone. At Bolt.Earth, we want to help emerging markets fulfill the unique needs of EV ecosystems with higher densities of 2- and 3-wheeled EVs. We also aim to address the challenges associated with little or poor quality infrastructure. To do that, we've created the world's largest EV charging infrastructure and an advanced OS for electric vehicles, tailored for these markets.
We're truly making EVs smart, safe, and connected.
2017
Bolt.Earth (formerly REVOS) Is Founded
Beginning Our March Toward a Cleaner, Greener Future
We recognized how badly India needed cost-effective infrastructure to adopt EVs. Our goal was to create an infrastructure that can grow organically to facilitate change.
We began creating connected devices with the Internet of Things (IoT), and our initial offering grew widely popular.
This allowed us to establish partnerships and from there we changed our brand name from REVOS to Bolt.Earth.
2018
The Beginnings of the Bolt.Earth Charging Network
Building a Smart, Reliable, and Accessible Charging Network
We were able to create well considered offerings that allowed us to position our technology towards individuals.
We also managed to reduce the entry point to our technology, providing individuals with convenient residential charging. To do this, we grew the business and scaled our manufacturing and distribution operations.
We released the Bolt.Earth mobile app that enables owners to generate a passive income from their charging solution. This gave people the power to simply scan-pay-charge and generate a passive income.
2019
Bolt.Earth Becomes India's Largest Charging Network
Get Started with Our Products
Become part of the Bolt.Earth family and access our extensive charging network.
Never worry about where to charge your EV again! Generate a passive income from your home EV charging device.
Join India' Largest EV Charging Network
Get your personal Bolt.Earth EV Charging Point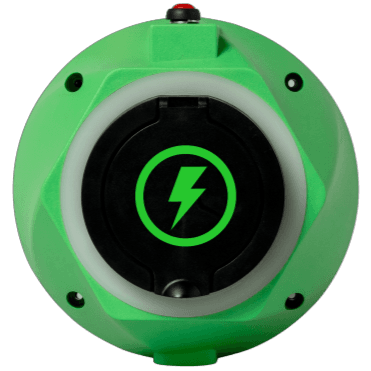 ORDER NOW
₹4,499
Safe, Smart, and Simple!
Surge protection
Power theft protection
Auto cut-off
Compatible with all EVs
Order Bolt.Earth Lite Now