How to Charge
Charge your EV overnight using Bolt.Earth's convenient home EV charging point. Never pay a premium for using a public charging station again!
Find a
Location
Can't find a charging location for your EV? Bolt.Earth is exactly what you need! The Bolt.Earth Charging Network has 30,000+ locations across India including rural locations, so you're never far away from a charging station.
Our smart, universal charging points power our network and are available for purchase.
Travel all over India without worrying about running out of juice. Use our Bolt.Earth app to book a charging point before anyone else!
Use our Bolt.Earth app to locate the nearest charging point in 1300+ cities across the country
Book a charger on the go with our app
Discover Chargers
Scan - Pay -
Charge
Never struggle with booking and paying for a charging point again! Install a Bolt.Earth charging point and share it with other drivers to help expand the EV infrastructure.
Download the app to join our safe and connected EV charging network. We've streamlined the payment process to make your experience as seamless as possible.
Just Scan-Pay-Charge, and you're ready to get cruising with Bolt.Earth!
Book another charger on the road and pay for it through the app
Add your charger to the network with the app and let others pay you to use it
Download App
Enjoy Your
Ride
Avoid running out of charge before you reach your next charging station. Get accurate, real-time, and visible analytics from your EV.
Bolt.Earth lets you monitor and control various components of your EV like the controller, battery management system (BMS), motor, and even vehicle peripherals!
Stream all your data to the cloud in real-time. You'll get all the information you need to calculate your range and charging rate. Now you're free to go wherever you want!
Experience the convenience of charging points being wherever you are, even in rural locations.
Develop individual ride patterns by customizing your vehicle parameters depending on the trip.
Get Started
Join India's Largest EV Charging Network
Get your personal Bolt.Earth EV Charging Point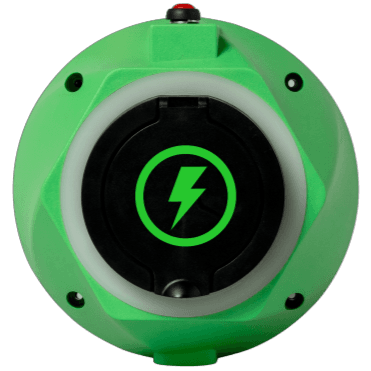 ORDER NOW
₹4,499
Safe, Smart, and Simple!
Surge protection
Power theft protection
Auto cut-off
Compatible with all EVs
Order Bolt.Earth Lite Now