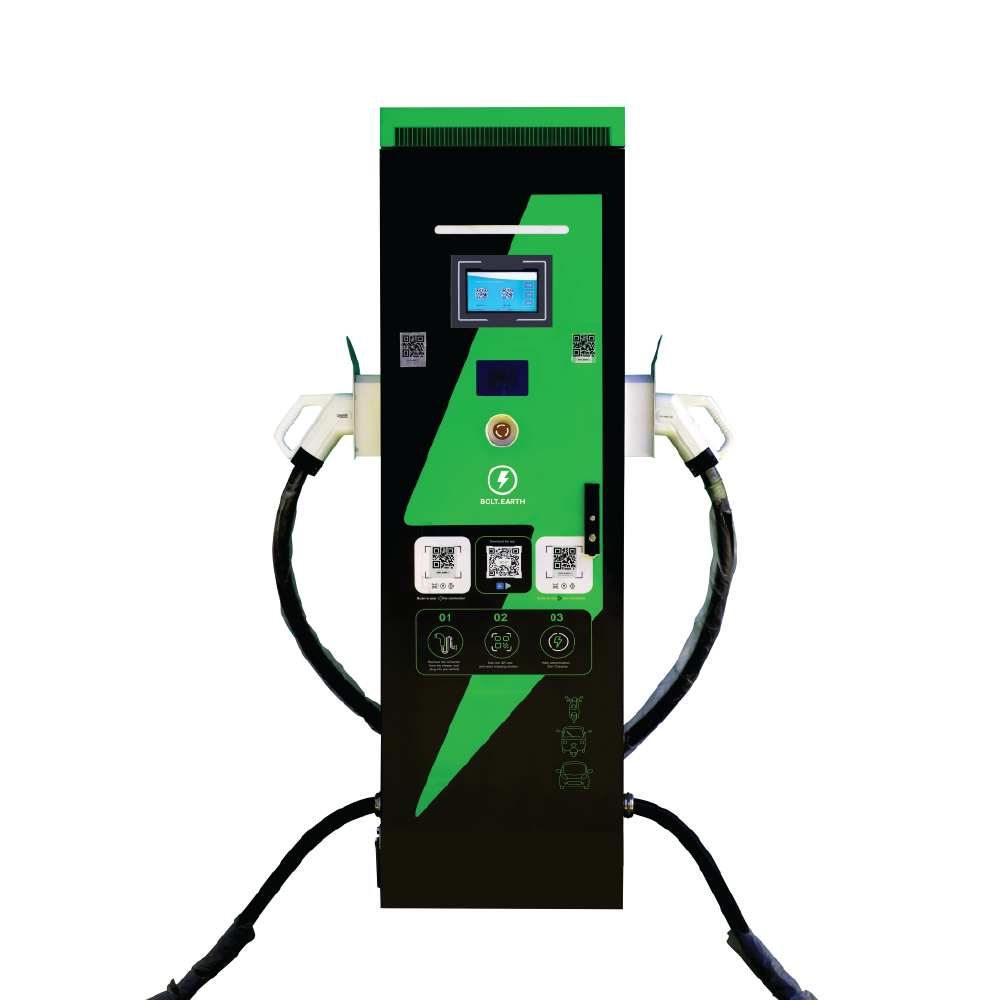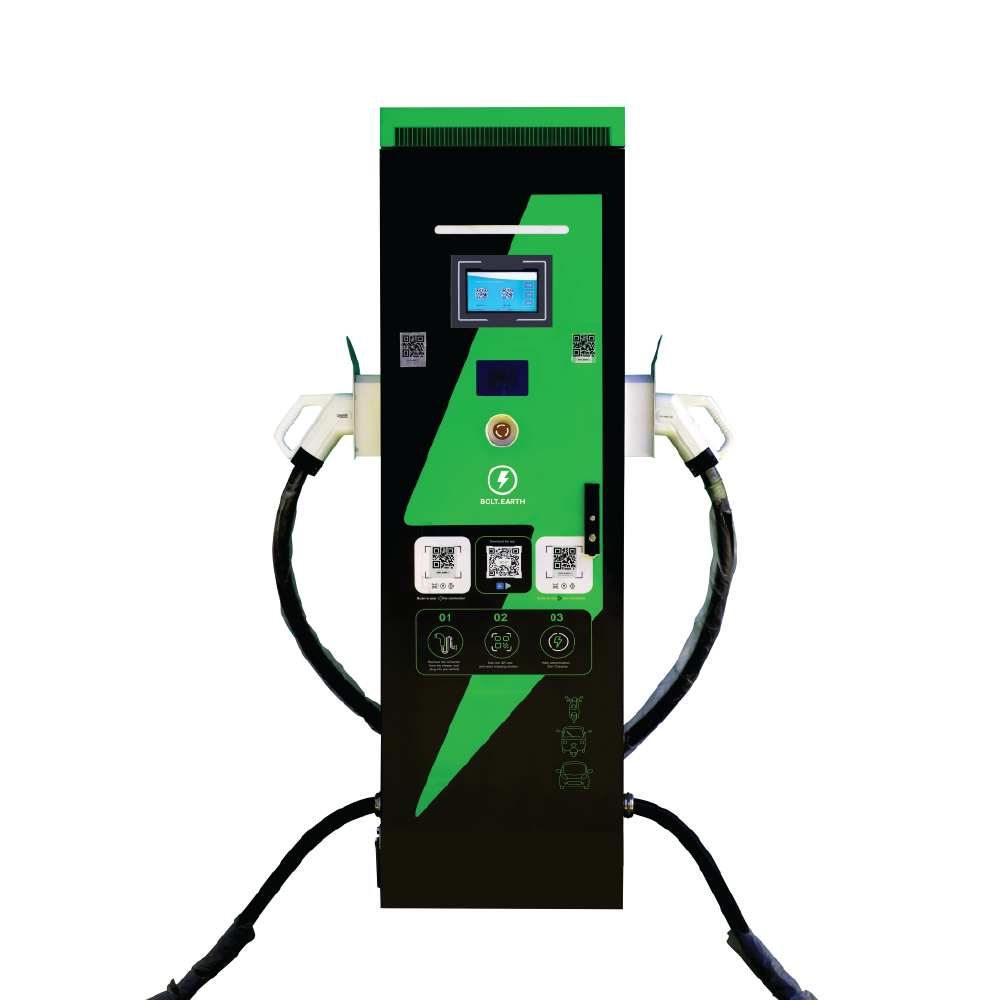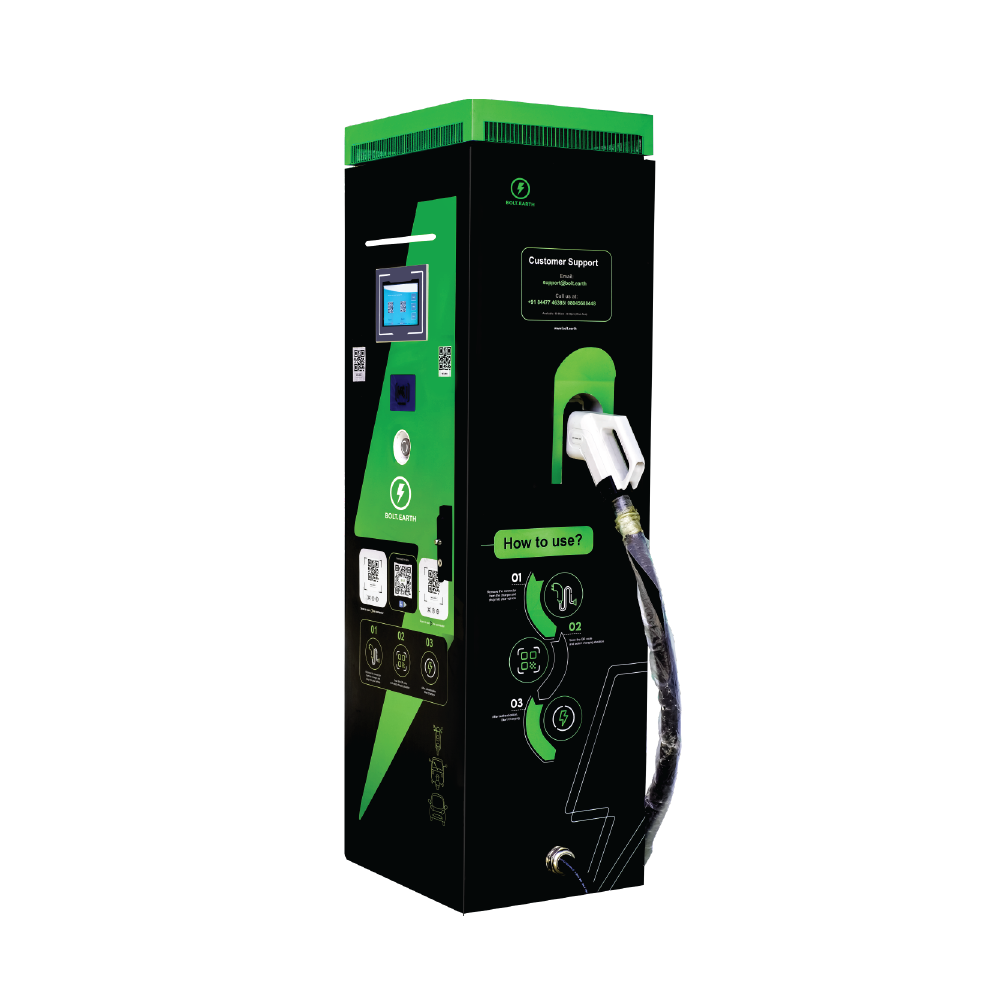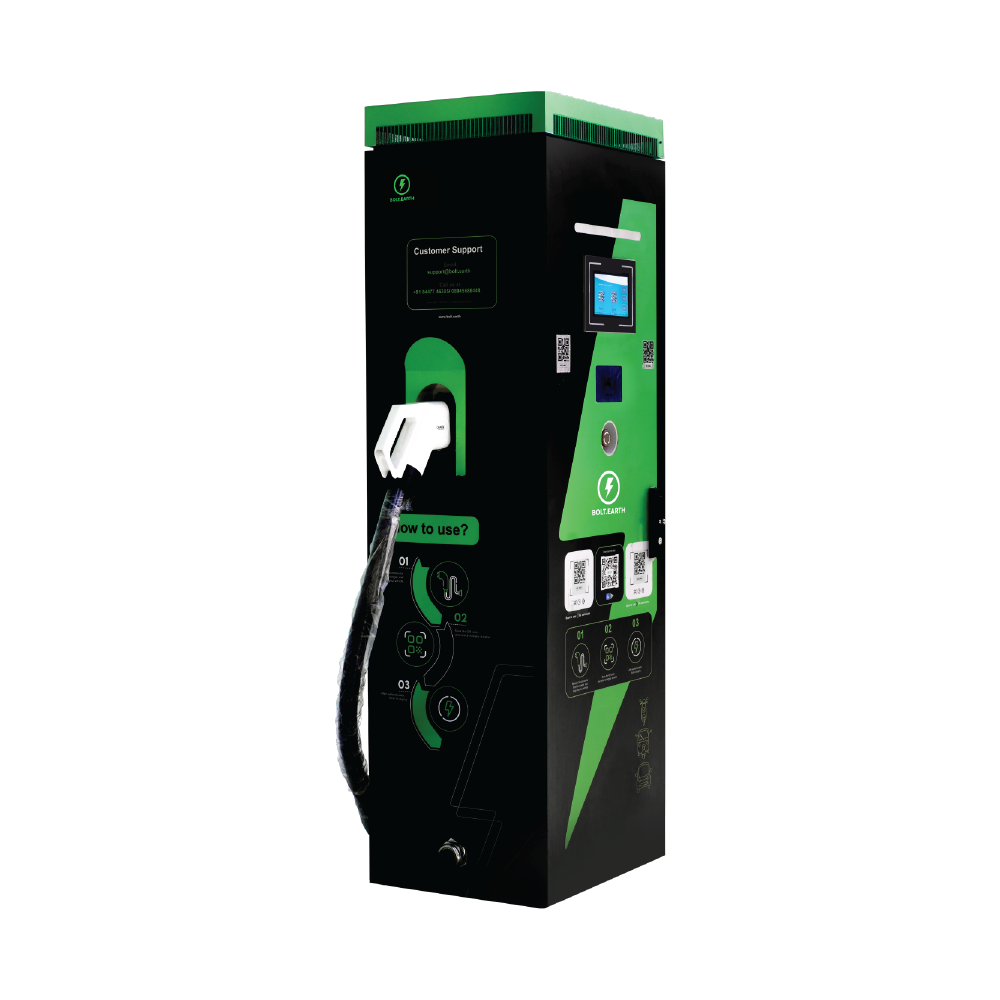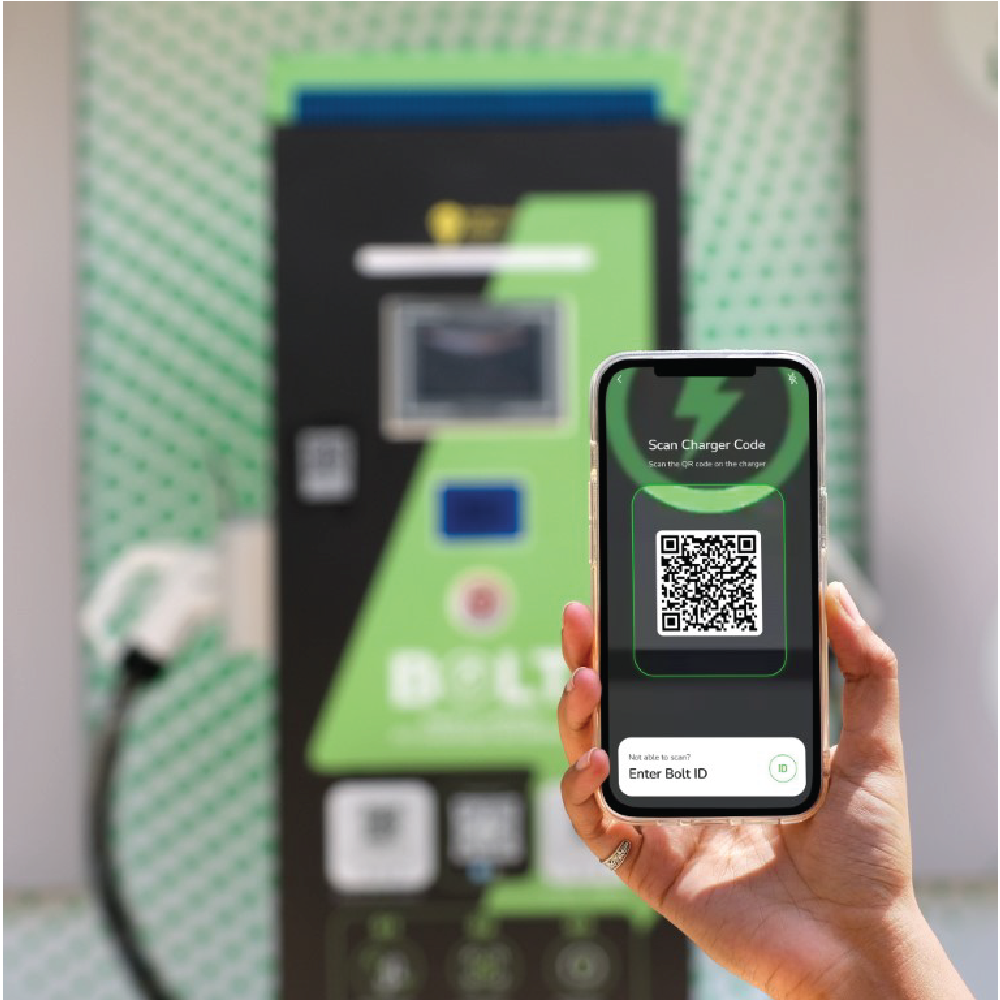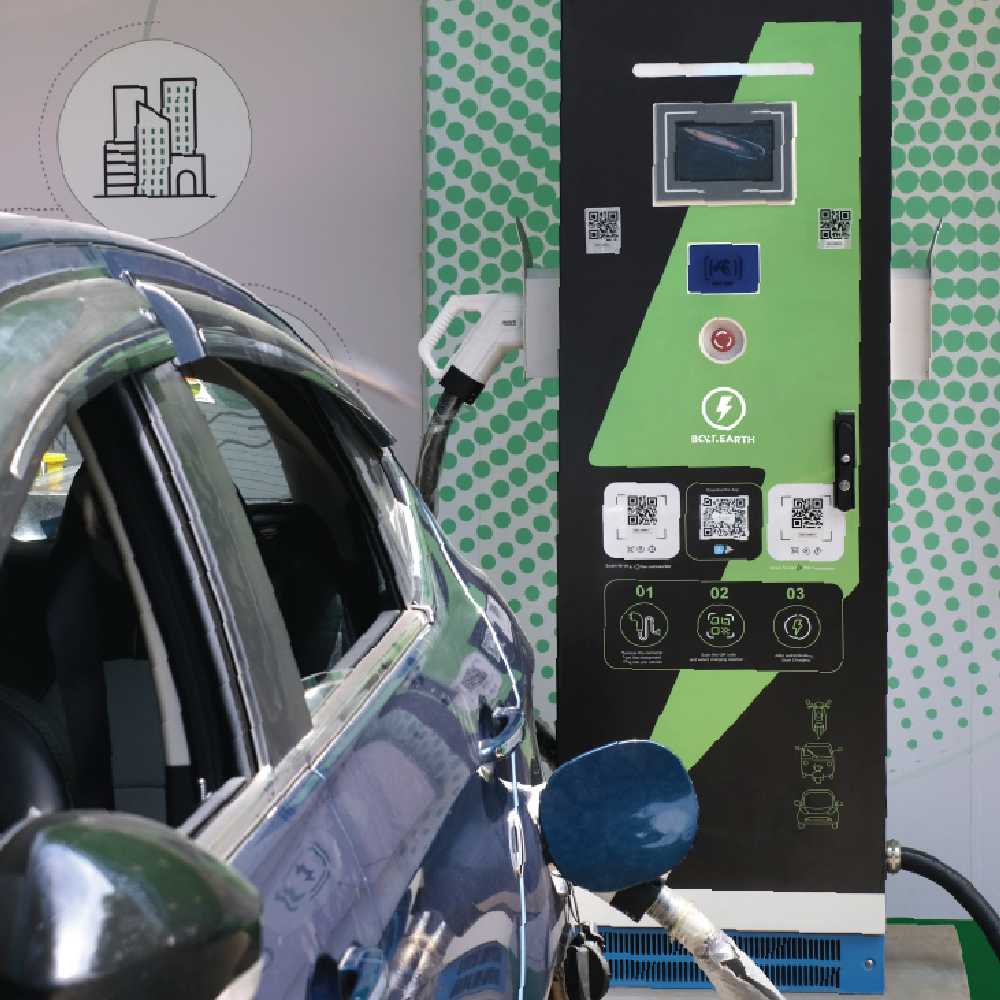 Compatibility
---
Level 3 Charging Point
Bolt.Earth - Level 3 - 60/90 KW
DC - 60/90 KW (450VAC) 200A - CCS 2
---
Product description
Bolt.Earth Level 3 is a DC fast charger with state of the art features for a seamless Commercial and Public charging experience dedicated to 4 wheelers. Perfectly suited for highways and retail outlets.
Features
Compatible with Open Charge Point Protocol (OCPP)
7" Daylight readable TFT LCD Touch Screen integrated display.
Grid Responsive Metering
Seamless Energy measurement and user authentication with Mobile App (Android & IOS) & RFID Card.
Over Voltage, Under Voltage, Over Current, Short Circuit, Surge Protection, Over Temperature, Ground Fault Protection, Residual Current, Emergency shutdown with alarm, Electric shock Proof.